Homeschoolers today have so many more choices at their fingertips than those early homeschool pioneers of the 1980s and so on. Here is yet another online homeschool class options for kids 9-18 years of age. Read on to learn about it.
Education Perfect has catered to the school systems and now wants homeschoolers to know they are available to serve your family. While this is a sponsored post and I am using affiliate links, these are my words and my experience trying out their program. My disclosure is linked at the top of this page.
As I mentioned above, homeschoolers today have so many more options to choose from to home educate their children than what the early homeschool trailblazers of modern day had.
Now, lots and lots of choices can be overwhelming at times so it's helpful, I hope, to have homeschool blogging parents, like me, around to not only make you aware of these products but also to give you a little peek-see into them.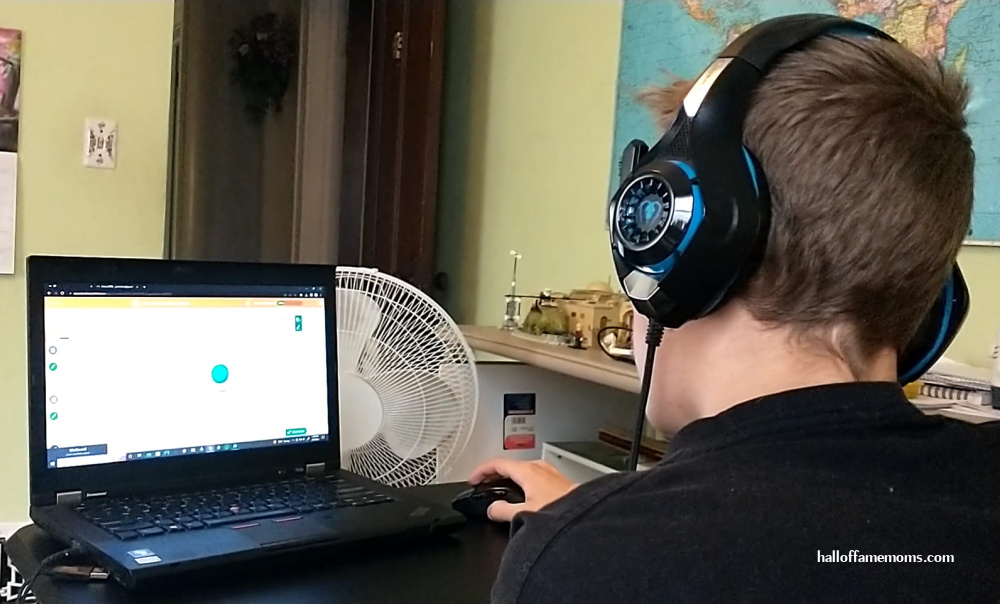 Today I'm letting you sample, so to speak, a little bit of a new-to-me online homeschool product called Education Perfect.
Besides what I share with you today through my writing and a video with my son you can find a lot more info from Education Perfect by checking out their Youtube channel, looking up other homeschool reviews about their experience trying them and of course by going directly to Education Perfect's website!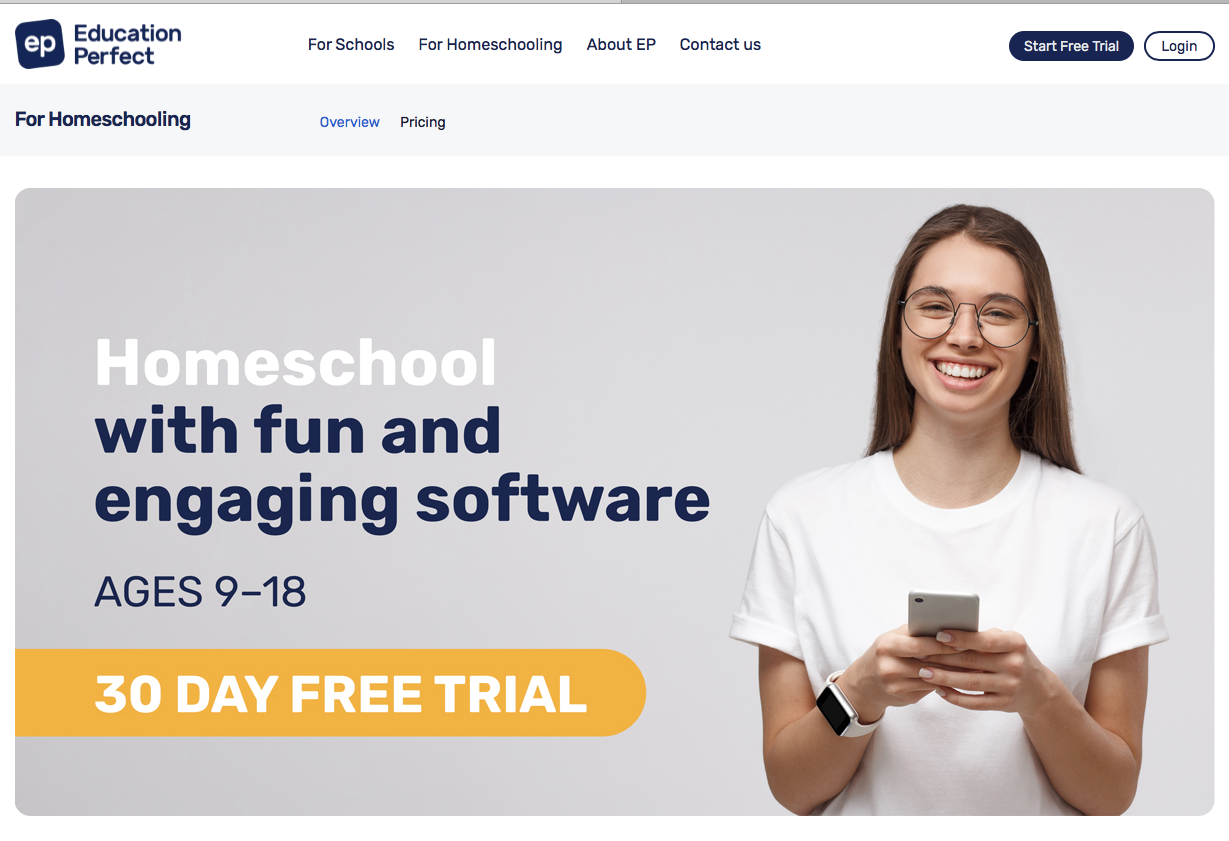 Sampling this New Homeschool Product
Education Perfect is an online curriculum and the company is based out of New Zealand offering engaging software for ages 9-18. Education Perfect is a not exclusively a homeschool product but made to fit schools, tutors as well as parents in the homeschool niche. As a homeschool mom I will be sharing about Education Perfect for homeschool families.
One of the subjects my homeschooled high school junior wants to take this year is geography. It just so happens that this is one of the many classes offered in Education Perfect's curriculum and they have some interesting segments within this subject. Topics related to geography that I wouldn't have even thought of. It definitely goes beyond maps of the world.
Besides what we show you in our video EP also has a games section called Dash where homeschool kids compete against each other all around the world!
EP hosts monthly homeschooling learning festivals or competitions where kids earn certificates and chances to win prize money based on their homeschooling efforts each month.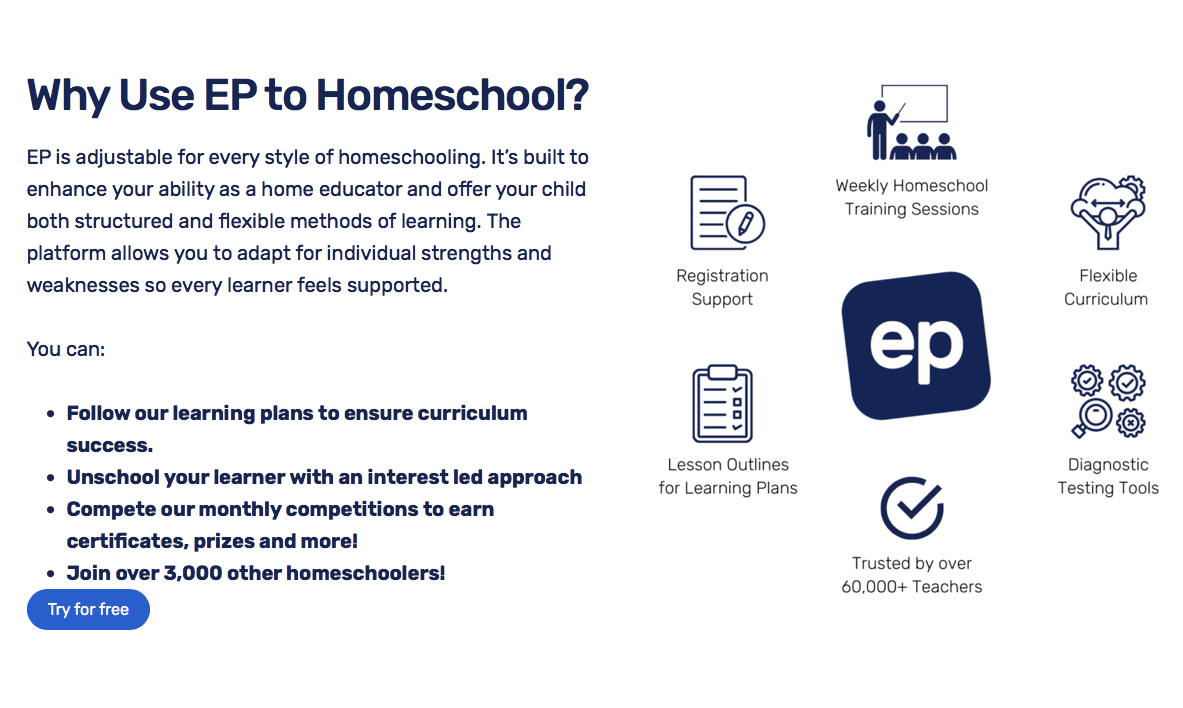 To begin, it's a good idea to start with a free trial, however, if you are sold on using Education Perfect this year you can go directly to signing up and save 20% right now using code: save20. This offers expires October 31, 2022. Sign up for either right here!
But WAIT!
They offer every homeschooler an invitation to a free homeschooling crash course which is a LIVE webinar on how to homeschool with EP! Perfect wants to help you so much they will meet you in-person online.
Check this out. You can book a 15 minute platform demo using this link as well as get registration and planning support and you can join their Facebook community using this link as well.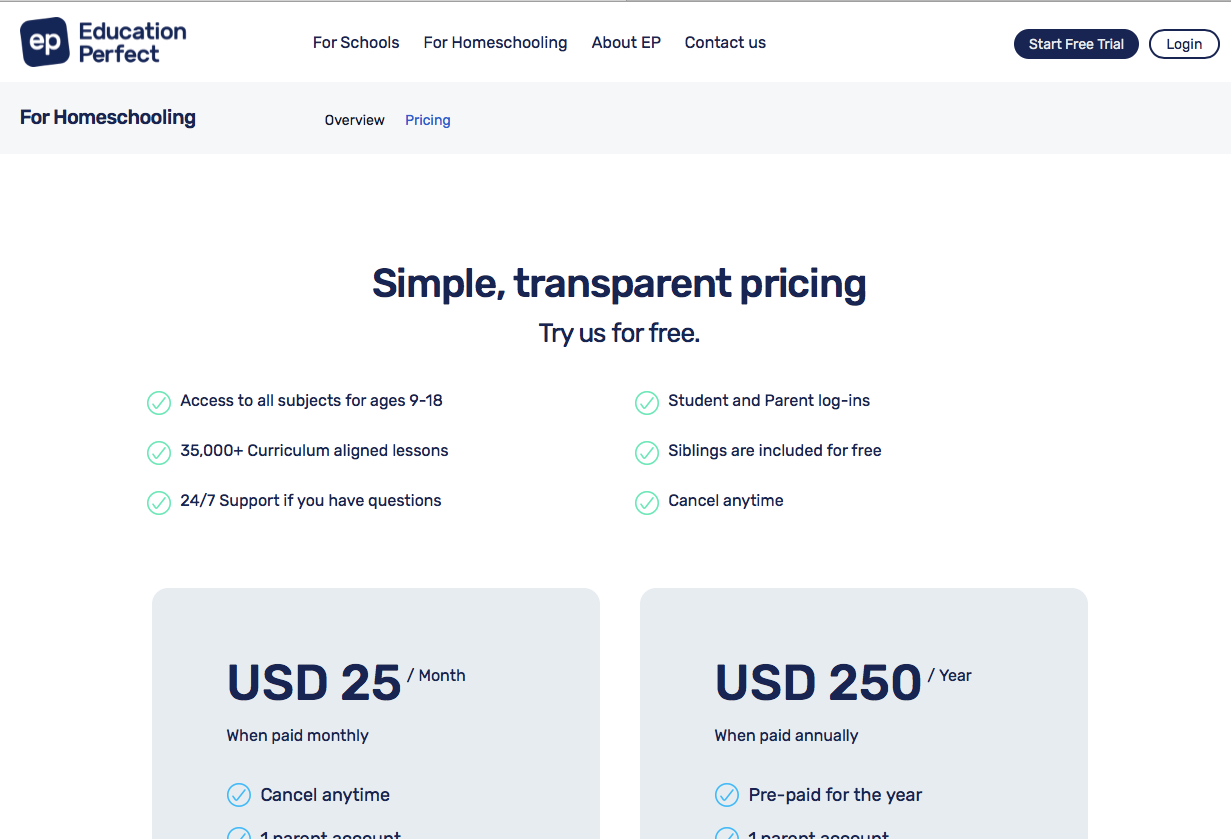 How to Begin with Education Perfect
As I said, geography is one of the subjects my high school junior wants to study this year so I picked this subject to try out with Education Perfect. To begin, you will need to set up your own Parent/Teacher account and then have your child open their own learner account.
You are allowed up to five student/learner accounts.
After you get your account and your child(ren) gets their account set up you can send him /her the assignments you want them to work through.
The other night while my son was working through the assignments on his computer through his account I was able to watch his progress LIVE on my computer through my account.
Jack enjoyed the geography course and I look forward to assigning him more parts to work on after our review. I really like getting the LIVE updates on his progress.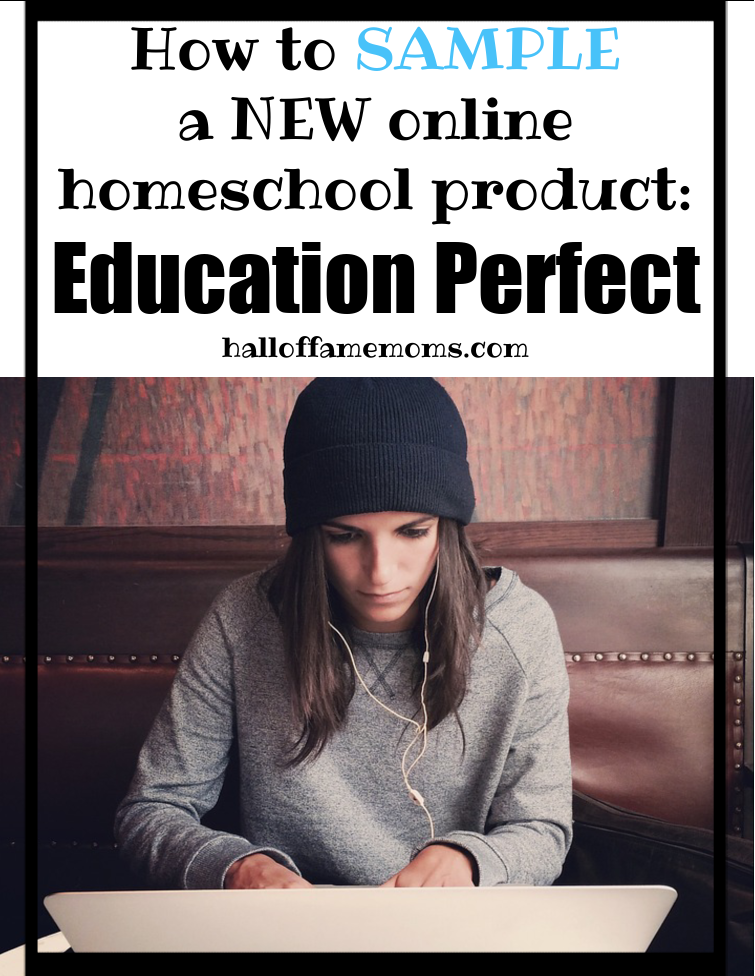 A Homeschool Sample Wrap Up
In addition to working through common subjects Education Perfect offers Competitions and Live meetings with students as well as live meetings with an adult to help you get started should you need it.
Use their link here to sign up for a 15 minute live meeting.
Get access to all subjects for ages 9-18, get more than 35,000 curriculum aligned lessons, you get 24/7 support to help answer your questions, besides student and parent logins siblings are included for free (up to 5 learner accounts) and you can cancel anytime.
There are two ways to pay: monthly or yearly. Be sure to sign up for a free trial to see if this is for you. Review their list of FAQs for more information.
Education Perfect is definitely worth considering using as an extracurricular resource with so many lessons, experiments and topics your children can pick and choose from. Their whole curriculum is automatically marked giving children instant feedback I'm told.
Now is a great time to go sign up for a 30 day FREE TRIAL, remember you can get up to 5 of your children under the same price if you choose to purchase a subscription AND you can get 20% OFF until 10/31/22 using Code: save20 !
The following two tabs change content below.
Owner/Editor
at
Hall of Fame Moms
Tracy writes about homeschooling and just about anything related to family life in Ohio here on the blog. Strong honest views will surface from time to time on topics related to truth, faith and freedom. **Check out my notebooks and Bible Memory Coloring Notebook workbooks for Adults & Teens by clicking my name.
Latest posts by Tracy Zdelar (see all)